Clear, Comfortable Vision
Clear, crisp, comfortable vision can also be convenient! Contact lenses give you the option to go glasses-free for sports, fashion, or just because you want to.
If you've ever been curious about contact lenses, we can help you explore your options. Our experienced team offers professional fittings, all the training you need to insert and remove your lenses with ease, and a variety of lens types to suit many prescriptions.
Getting started with contact lenses is easy—book your fitting today!
Book Appointment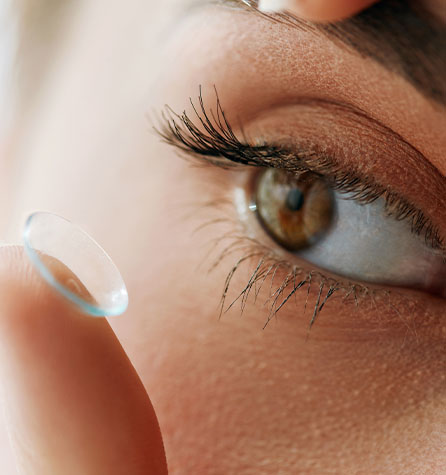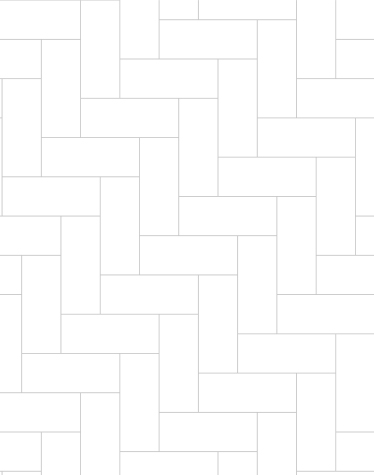 Finding Your Fit
A contact lens prescription differs from your regular eyewear prescription. After all, contact lenses sit directly on the cornea. They are a medical device that requires careful fitting to ensure your comfort.
When you book a contact lens exam, we will evaluate your overall eye health to determine which lenses are best for your eyes. We'll take some measurements to make sure we get the sizing right too. During the exam, we'll discuss your lifestyle, vision needs, and your expectations from contact lens wear.
Maybe you're someone who only wants to wear contact lenses on special occasions. Or perhaps you're a busy parent with a jam-packed bedtime routine who doesn't have the time to clean and put away the same pair of lenses every night.
No matter your situation, we'll take the time to listen to your needs and find the right lens fit for you. Book your contact lens exam now.
Book Appointment
Caring for Contacts
Contact lenses sit directly on the cornea, so you'll need to follow your optometrist's instructions carefully to make sure your eyes remain healthy. Serious infections can be associated with contact lens wear, so hygiene is of the utmost importance.
You can prevent infections by doing the following:
Removing your lenses before you go to sleep (unless you have extended wear style lenses and your optometrist has approved sleeping in them).
Book annual, comprehensive eye exams to make sure your eyes are still tolerating lenses well.
Don't shower, use a hot tub, or go swimming while wearing contact lenses.
Replace and care for your lenses by following your optometrist's instructions.
If you have lenses that need to be cleaned, never do so using tap water.
Wash your hands with soap and water and dry them thoroughly before inserting or removing lenses.
Exams Are Essential
If you're a regular contact lens wearer, it's important to come for annual eye exams to ensure your eyes are tolerating the lenses well. But, if you experience any discomfort while wearing your contacts, don't wait until your exam time comes up on the calendar.
Many people who experience discomfort give up on wearing lenses without looking for an alternative option. Dry eye is a common reason for people to go back to glasses. But, we can help you find another style of lens or a dry eye treatment to keep you in contacts.
Regular exams are also important for keeping your prescription up-to-date and your vision sharp. If you have a current prescription and just need a refill, you can order your contact lenses online or come in and see us!
Book Appointment
Our Location
At Trail Vision Care Clinic we pride ourselves on our extensive experience and expertise and the field of eye care. We will take the time to get to know you and your vision needs, and will answer any questions you may have during your visit!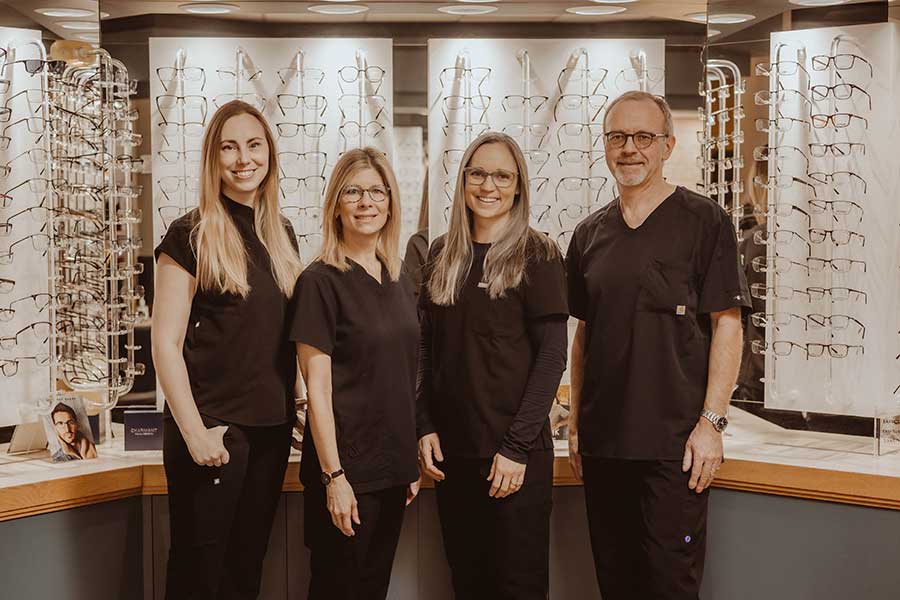 Our Address
Located at 1370 McQuarrie St,

Trail

,

BC

V1R 1X3
Hours of Operation
Monday

:

8:15 AM

–

5:00 PM

Tuesday

:

8:15 AM

–

5:00 PM

Wednesday

:

8:15 AM

–

5:00 PM

Thursday

:

8:15 AM

–

5:00 PM

Friday

:

8:15 AM

–

5:00 PM

Saturday

:

Closed

Sunday

:

Closed
Book Appointment
Our Brands
Our full service Optometric office is designed to meet both the eye health needs and eyewear requirements of our patients in the West Kootenays.
Highly trained staff are ready to assist you with the selection appropriate for your specific needs. We take the time to discuss how different lens selections and frame styles will impact your vision. We carry designer frames, funky new fashions and old standards…. something for everyone.