Irritating, Uncomfortable Eyes
We use our eyes all day long, but we rarely think of them—unless they're uncomfortable, and then they're all we think about.
Dry eye is a chronic, common, and uncomfortable condition, impacting around 6 million Canadians. Not only is it irritating, but it can really put a damper on your daily activities. Dry eyes can decrease your quality of life and lower productivity.
But relief is available! Book an appointment today for a comprehensive eye exam to diagnose your dry eye. While the condition is rarely serious on its own, it can lead to long-term infections and eye damage down the road. Anytime your eyes are uncomfortable, it's best to pay us a visit and rule out more worrisome conditions.
Book Appointment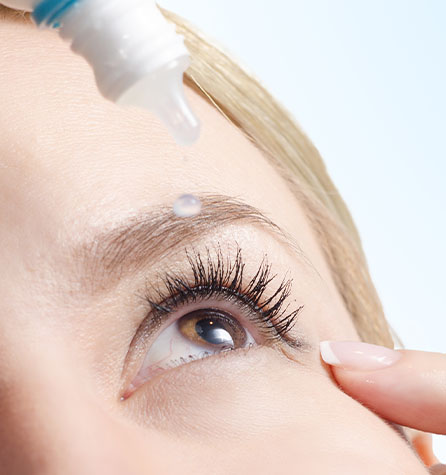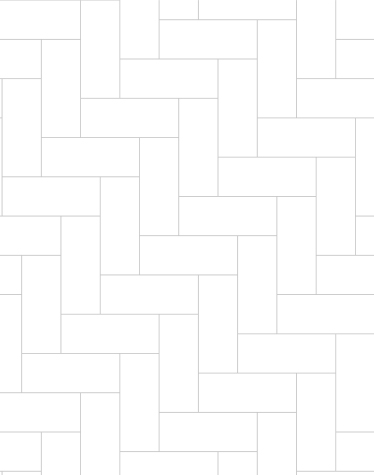 Symptoms of Dry Eye
Dry eye symptoms generally occur in both eyes at the same time and can include:
Stinging or burning
Gritty or scratchy feeling
Foreign body sensation
Red or watery eyes
Blurry vision
Sensitivity to light
Eye fatigue
Stringy mucus in or around your eyes
Discomfort when wearing contacts
If you are experiencing any of these symptoms, book your appointment to find relief today.
Book Appointment
Dry is exactly what it sounds like—it occurs when your eyes aren't producing enough lubrication to keep them moist and comfortable.
There are 2 main types of dry eye. The first—and least common—occurs when the eyes simply don't produce enough tears. The second occurs when the tears are of poor quality.
Decreased Tear Production
Reasons for decreased tear production are varied and might include:
Contact lens wear
Normal aging
Medications such as antihistamines or antidepressants
Medical conditions such as lupus, rheumatoid arthritis, or Sjögren's Syndrome
Recent laser vision correction surgery
Poor Quality Tears
Good quality tears depend on a balanced and effective tear film. The tear film is made up of 3 layers—a mucus layer to spread the tears over the surface of the eye, a water layer to hydrate the eye, and an oil layer to keep the water from evaporating too quickly. If there's an imbalance in the tear film, dry eye can result.
The tiny glands along the top and bottom edges of the eyelids, called the meibomian glands, are responsible for producing the oil layer of your tear film. Blockages in these glands can cause a reduction in the amount of oil produced, leading to dry eyes.
When we diagnose your dry eye, we'll also look at the condition of your meibomian glands and recommend treatment options if they're not functioning properly.
HOW IS DRY EYE TREATED?
Traditionally, Dry Eye treatments often included lubricating eye drops, hot compresses, and supplements. Unfortunately, for many patients, these traditional treatments are not enough to alleviate their symptoms. Now, more advanced technology exists that we have been able to bring in for our patients from INMODE– Forma-I Radiofrequency (RF) and Lumecca Intense pulse light (IPL) treatments. These are noninvasive, efficient and effective treatments using state of the art technology with dramatic results.
INMODE Forma-I Radiofrequency treatment (RF):
INMODE Forma-I Radiofrequency treatment (RF) uses Radio-Frequency energy to generate heat which is applied to the skin around the eyes. This heat stimulates collagen formation, bringing white blood cells, and stem cells to the skin around your eyes while reducing inflammation. The main benefits of RF are:
Safely heating meiboman glands for expressions
Tightening existing collagen at the dermal layer
Stimulating the production of NEW collagen in the deeper dermis
This treatment aids in opening up clogged meibomian glands, allowing for improved tear production and secretion, while also reducing the appearance of wrinkles, crow's feet, droopy eyelids, etc. The Forma Eye has also been recently approved by Health Canada as a safe and clinically proven treatment for dry eye.
INMODE Lumecca Intense Pulse Light treatment (IPL):
INMODE Lumecca Intense Pulse Light treatment (IPL) works to control the inflammatory process and to stop the vicious cycle of inflammation and to reduce the need for medications. IPL treats ocular rosacea, Meibomian Gland Dysfunction, and Inflammatory dry eye. IPL treatment involves flashes of light to the skin around the eyelids and face. Light gets absorbed by the mitochondria of the Meibomian Glands. This helps to switch on the Glands. They become 'younger' and more active. It has been shown to decrease demodex and bacteria around the eyelids. The powerful bursts of light also close off blood vessels that release inflammation in ocular rosacea. The Glands produce better Meibomian Oil and improve dry eyes. IPL also kills bacteria and Demodex on the surface of the eyelids.
It can also be used to treat age spots, vascular lesions, sun damage, pigmented lesions, freckles and more. Lumecca operates using photothermolysis which rejuvenates the skin through a photofacial effect. It has been recently approved by Health Canada as a safe effective treatment for blepharitis, ocular rosacea and dry eyes.
HOW DO WE DETERMINE WHICH TREATMENTS ARE BEST FOR YOU?
At your dry eye consultation, you will be given a comprehensive screening questionnaire and one of our technicians will take a series of images of your eyes with the Oculus Keratograph. The OCULUS Keratograph® 5M integrates with computer technology to create detailed, full-color digital images of your eye. It is used to collect specific information including high resolution images and videos so that not only we can diagnose the cause of your dry eye, but also measure it in the future to see if we are making progress with your treatment. This device also allows us to capture special scans of the meibomian glands within the eye lid that are often the cause of dry eye syndrome. Furthermore, the actual tear volume can be measured. At the completion of all the individual tests, a report can be printed called the Crystal Tear Report that explains each test and how your results are scored. Your doctor will review the results of the questionnaire and images with you, and will formulate a treatment plan tailored specifically for your eyes and symptoms.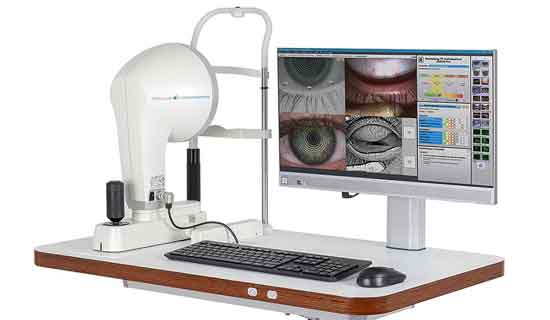 Finding Relief From Dry Eye
No matter the cause of your dry eye, relief is available! We offer customized treatment options tailored to your unique needs. Get clear, comfortable vision today!
Book Appointment
Our Location
At Trail Vision Care Clinic we pride ourselves on our extensive experience and expertise and the field of eye care. We will take the time to get to know you and your vision needs, and will answer any questions you may have during your visit!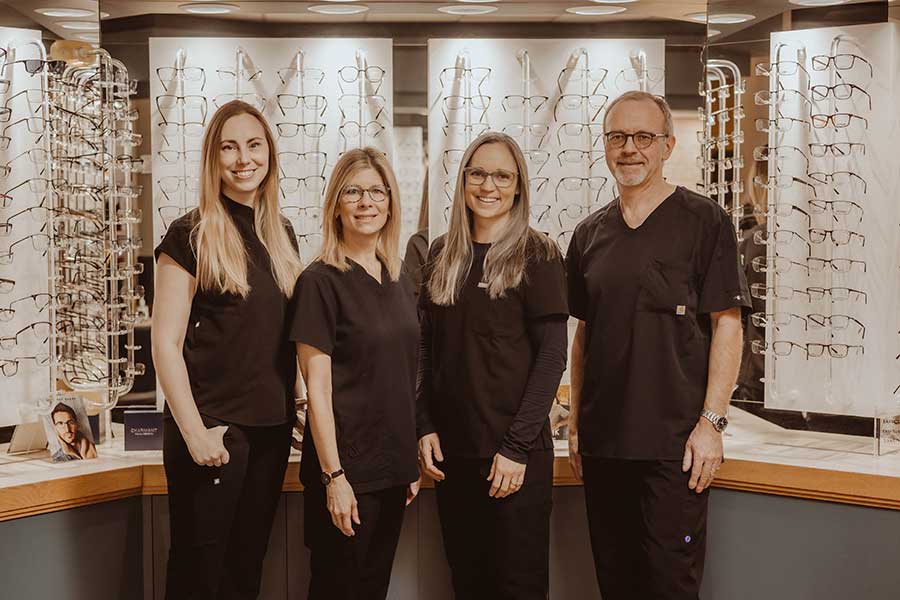 Our Address
Located at 1370 McQuarrie St,

Trail

,

BC

V1R 1X3
Hours of Operation
Monday

:

8:15 AM

–

5:00 PM

Tuesday

:

8:15 AM

–

5:00 PM

Wednesday

:

8:15 AM

–

5:00 PM

Thursday

:

8:15 AM

–

5:00 PM

Friday

:

8:15 AM

–

5:00 PM

Saturday

:

Closed

Sunday

:

Closed
Book Appointment
Our Brands
Our full service Optometric office is designed to meet both the eye health needs and eyewear requirements of our patients in the West Kootenays.
Highly trained staff are ready to assist you with the selection appropriate for your specific needs. We take the time to discuss how different lens selections and frame styles will impact your vision. We carry designer frames, funky new fashions and old standards…. something for everyone.